Let the Finance Center at Jim Charlon Ford be Your Guide to the Perfect Deal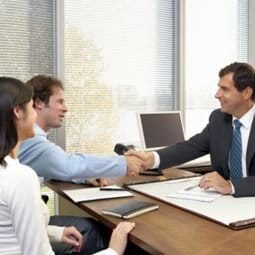 Whether you choose a brand-new Ford model from our collection or one of our top-quality, used crossover, SUV or truck models, you can count on the team in our finance center to help you navigate the world of auto financing. We work with your specific needs and budget to find the payment plan you like, and we work with a number of financial institutions and banks throughout the Pahrump, California City and Fort Irwin area, to guide our customers to the perfect deal they can live with, every time.
Lease or Buy? We Help You Understand Both and Choose the One for You
Crunching numbers, manipulating budgets, and choosing finance options can be tricky. But, with the Jim Charlon Ford finance team on your side, the way becomes clearer. We walk you through every step of the way and answer any questions you have. Unsure whether you're the long-term commitment kind of driver who needs a loan, or the driver who prefers to trade in your car for a new one every couple of years with a lease? We'll help you understand the nuances and benefits of both, to help you choose your best path.
Take the Guesswork Out of Vehicle Financing with Jim Charlon Ford
Browse the collections of available new and used models here at Jim Charlon Ford. When you're ready to start the test drive and financing phase of your journey, visit us in Ridgecrest. We look forward to helping you tailor your perfect payment plan and making the entire process painless and easier to understand. You can even get started online, before you even stop in, by filling out your application paperwork ahead of time using the convenient tools on our website. Fill it out soon and let's get started on your path towards a new vehicle.